Impact
Your gift today empowers people as they rediscover hope for the future and work to rebuild their families and lives after being released from prison. 
Trina
Trina Kanewa: Sponsors Board Member, Community Leader and former Participant, shares her unique experiences on her reentry journey and what led her right back to the organization that in her words, "Saved my life!"
Trina's experience is a beautiful example of how your impact ripples across the community, and creates waves of positive change.
Community partners make Sponsors' work possible! We are excited to share our 2022 Impact Report. In 2022, 455 individuals accessed Sponsors' transitional housing, 298 received one-on-one employment search support, 258 people were housed in Permanent Supportive Housing and 152 mentees worked with a mentor! Additionally, we were able to fulfill $77,765 in financial assistance requests to help with medical needs, security deposits, transportation costs and other one-time expenses!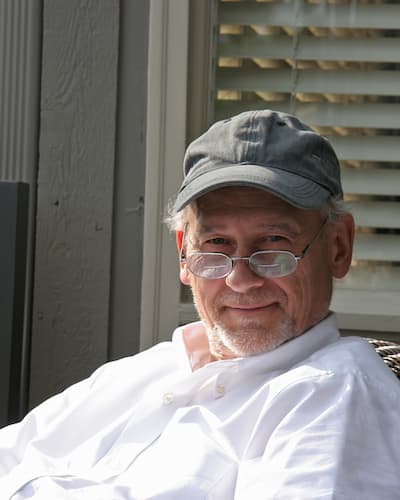 Richard
20 years ago, I was released from prison the first time. When I got out, I was accepted to Sponsors and I got a job the next day! Having a roof over my head and a job, it was wonderful. It was clean and nice. I was very surprised. Almost in shock.
They trusted me and it was so important. When you make a mistake or you've done something wrong, people won't trust you, maybe they shouldn't because the truth is, I made another mistake and wound up back in prison.  But Sponsors let me in again, I got another second chance and I was blown away, I didn't know that I deserved it. The second time at Sponsors I was connected to a mentor and I was ready to change. A lot of us have nobody when we get out, so to have a friend that can help you with resources, something even as simple as getting underwear, meant a lot to me. The program also gave me structure, I got my ID and I followed the rules- like cleaning, cooking for myself and learning to work together with my roommates. Being a Sponsors really did help me transition out of prison life and back into our community – I wouldn't have stayed out of prison without Sponsors.
A lot of people that are incarcerated just give up on themselves. Somehow, I did not.  Since getting out of prison I have accomplished things and I know I can work and I can continue to communicate and accomplish more. Prison does not offer rehabilitation but Sponsors does and for that I am so grateful.
Sincerely,
Richard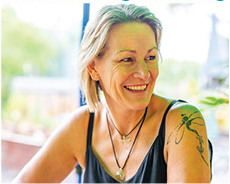 Nancy
Nancy was sentenced to 18 months in prison, which she describes as a major turning point in her life.  Before sentencing, she had struggled with addiction which eventually led to her incarceration.
While serving her time in prison, Nancy chose to participate in a voluntary alcohol and drug treatment program and was able to get clean. As she prepared to release, she was given another choice: Return to her previous living situation where she had been using drugs or participate in Sponsors transitional program. She chose Sponsors – which she believes was a privilege that she knows not all are afforded.  
Like many, Nancy struggled to adjust after her release. She describes the reentry process as overwhelming – "It's so hard to make decisions. I was uncomfortable in my skin being sober and out of the prison culture." But she also shares how impressed she was with the ways Sponsors staff were there to help her navigate life outside prison walls. "My case manager and I would have check-ins twice per week, those touchstones were so crucial for me. I also participated in a group while at Sponsors which helped me to connect with the women I lived with and better understand their experiences with addiction."
With support, encouragement and her own tenacity – Nancy's life began to change.  
She reconnected with a friend from her life before addiction and got a job working at a salon. Nancy remembers back to that first interview post prison; "When I went in for the interview, I was very honest with the owners – and I couldn't believe they gave me a chance." Nancy finished up her transitional program at Sponsors and then took a big step, she moved out on her own.
Nancy explains, "Sponsors didn't save my life, I own that hard work myself but it did help me stabilize and transition back into the community as a healthier and more stable member."
Today, Nancy has moved away to be with her fiancé and has found a truly rewarding career with a socially responsible company. She describes her life as… "amazing, better than I could have ever imagined. Even better than life was before all of the craziness of addiction and prison." Nancy is glad to finally have healthy relationships and the stability to begin planning for the future, though she admits she can still remember a time when it was hard to plan for the week or even day.
Each year Sponsors community of supporters help to provide the pathway forward so individuals like Nancy are empowered to rebuild their lives and begin setting and achieving their goals.
When Nancy was asked why she chose to share her story many years after graduating from Sponsors, she says, "I want people that are thinking about partnering, supporting or volunteering with Sponsors to know what they are really giving towards, important help at a time in an individual's life that is so crucial yet so hard to find for so many in our state and country."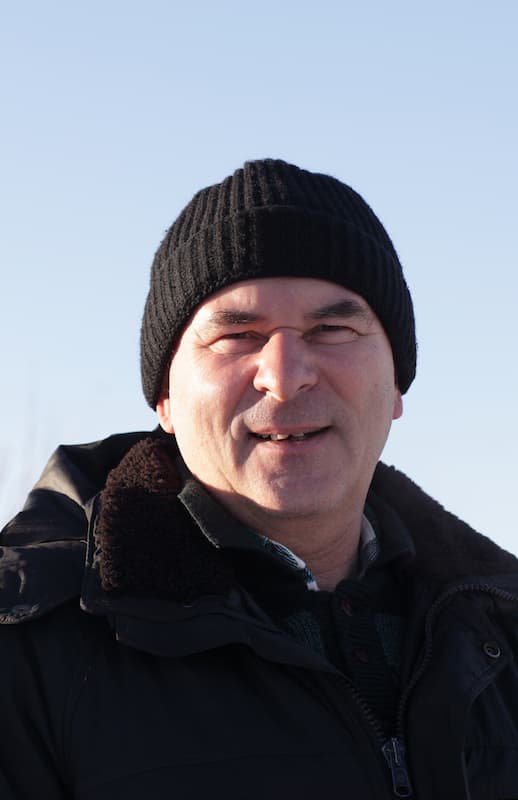 Joseph
I first heard about Sponsors while I was living a halfway house after releasing from prison. Participants usually release from prison to Sponsors, so I had to work with my parole officer in order to get admitted. After moving into Roosevelt Crossing I found that the staff was right there and wanted to help without judgment. The programs were good and helpful, especially the Reentry Resource Center and Mentorship program. The RRC had computers I could use to look for work, and I really appreciated the support I got from the staff.
Finding work was a challenge with my charges, but thanks to my mentor and the rest of the staff I was able to get on my feet again. I completed the program and moved from Sponsors transitional housing to long-term housing. I am still in touch with my mentor to this day, and I value the friendship we have built.
Since leaving Sponsors I have been able to get and keep jobs. I have learned the skills I need to be able to work well with other people. Sponsors helped open the doors to allow people back into my life. I have learned not to be self-centered.
I'm grateful for Sponsors because the staff was there for me, despite my mistakes.
Sincerely,
Joseph
Kendra graduated Sponsors Transitions Program to become a peer support specialist, Sponsors mentor and political activist. Your support impacted her life, and now she lives to positively impact the lives of others. Her story is nothing short of inspirational.