Programs
Sponsors proudly offers transitional housing with wraparound services to folks releasing from prison to Lane County.
Permanent supportive housing is also available to those facing the greatest barriers to private market housing. Additionally, the Ross Shephard Reentry Resource Center provides employment and housing support to all Lane County residents impacted by a conviction history.
Housing
Can you imagine trying to establish a stable, successful and happy life without the important foundation of a home? For many, the very thought of this is unimaginable, but it is one of the most common and most challenging obstacles along the reentry journey. And with the absence of a home, tackling health challenges, finding  employment and developing healthy relationships can become impossible. That's why Sponsors, with the generous support of our partners, is committed to providing affordable housing options for our most vulnerable community members.
Transitional Housing
Transitional housing is designed to provide folks a short-term, stable home and wraparound services including employment and education support, mental health services and mentorship as they reenter the community after incarceration.
Permanent Supportive Housing
Long-term, supportive housing is available to folks facing a higher risk for recidivism and additional barriers to securing housing in the private market. Our long-term housing programs offer extended services to help participants achieve self-sufficiency.
Roosevelt Crossing is Sponsors transitional housing campus for male-identifying residents, while the Downtown Campus is reserved for female-identifying residents. Bothy Cottage is a unique property designed specifically for mothers in transition to live with their children.
The Oaks and Jeffrey Commons are just two of several Sponsors campuses offering long term housing with continued supports. These affordable housing communities are designed to meet the needs of individuals who have graduated from transitional housing and are unable to find private housing.
Mentorship
The Mentorship Program facilitates mentoring relationships between community volunteers and people who are reentering the community after incarceration. The program coordinates pro-social, healthy activities for program participants and their friends and families, with the aim of fostering productive habits and providing new experiences. Most matches are made before mentees even reach their release dates, allowing the pairs to build bonds early.
For many mentors and mentees alike, the friendships forged through this program last a lifetime.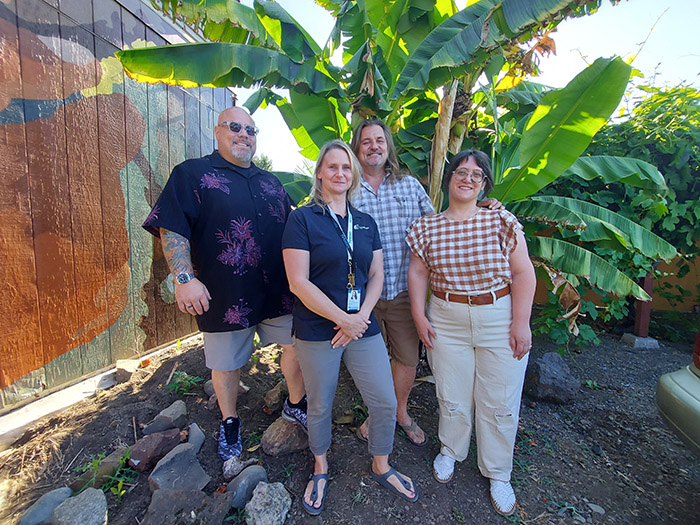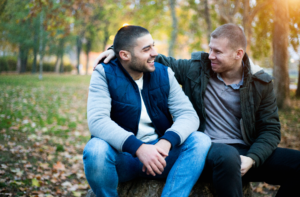 Each pairing is granted an allowance for pro-social activities each month.
Funds can be used to buy fishing licenses, woodworking supplies, coffee, movie tickets, or a nice dinner!
The Mentorship Program also plans monthly trips and offers free tickets to a variety of events, in addition to hosting support groups and speaker potlucks. Topics may include trauma and criminality, parole and probation, drug and alcohol treatment, or child welfare. Mentors also receive one-on-one staff support to help the match succeed.
Become a Mentor Today
Mentors must be at least 24 years old. Those with conviction histories are encouraged to apply, but must have at least two years of sobriety without police contact. 
We seek mentors who are consistent, persistent and dependable.
If you would like to learn about becoming a mentor, please contact Mentorship Director Amy Myers at 541-505-5665 or by email at [email protected]
Reentry Resource Center
The Ross Shepard Reentry Resource Center provides employment services, housing support, benefit supports and educational pipelines through wraparound services to current residents and community members under active supervision. 
After two years of conducting business virtually, the RRC is finally opening back up to the public. Once we have returned to business as usual, information about programs, referrals, workshops and other events will be available here.
Behavioral Health
Sponsors residents receive compassionate and caring support that includes mental and behavioral health services. Our on-site therapists provide one-on-one counseling, lead group therapy sessions, and make referrals for drug and alcohol treatment and other interventions. 

The Sponsors team specializes in trauma-informed care with an emphasis on mindfulness. Learning to identify emotions, without shame or judgment, paves the path toward self-regulation. Lives transform as participants develop skills to manage stress and regulate emotions.
Several specialized cognitive-behavioral therapy groups offer participants a safe and supportive environment to develop skills, build trust and strengthen the spirit of community at Sponsors. Groups also support participants to effectively communicate their feelings.
All participants have an assigned Case Manager who guides and supports them through the transitions process. Case managers coordinate with other service providers and program directors to personally tailor programming according to each participant's needs.