Get Involved
There is a way for everyone in the community to get involved at Sponsors! When you volunteer, donate in-kind, or give a gift, you are empowering some of the most vulnerable members of our community to rewrite their stories. 
Read on to figure out the best way for you to get involved!
Become a Mentor
We ask that mentors be at least 24 years old. Those with conviction histories are strongly encouraged to apply. At least two years of sobriety is also required.
If you'd like to learn more about becoming a mentor, please reach out to Mentorship Director Amy Myers at 541-505-5665, or email [email protected]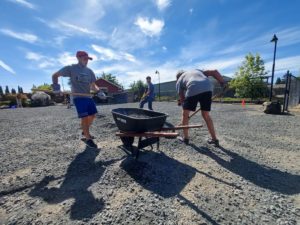 Volunteer On-Site
Do you have specific skills and a little time to give? Get in touch and we'll find the right spot for you to volunteer with Sponsors. We are currently seeking community members to join our events steering committee and our development committee. For students, there are internships available in virtually every department.
Contact Development Director Megan Falkenstein at [email protected] or (541)735-6401 to learn more.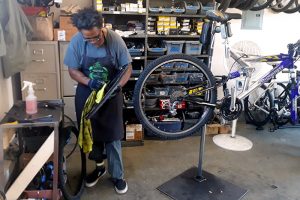 Bike Mechanics Wanted
We are always looking for volunteer bike mechanics to help run the Sponsors Bicycle Recyclery and train program participants. If you have knowledge about bicycles, a passion for social justice and time to devote to building a better community, please contact Operations Director John Smith at [email protected] or (541)505-6399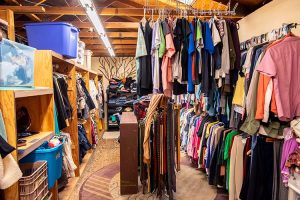 Our warehouse, located at Roosevelt Crossing, provides apartment furnishings, home goods, electronics and shoes and clothing for our program participants. Please consider donating your gently used items. The Bicycyle Recyclery also accepts donations of used bikes.
Donations can be dropped off at 338 Hwy 99 North.
For more information visit our warehouse page or call 541-505-5651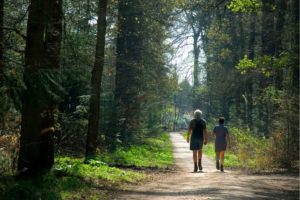 Partners in Transformation is a monthly giving program where every dollar directly funds life-changing supports for folks who have experienced incarceration. Your gift unlocks doors and creates access to stable housing and income, counseling and positive mentoring relationships.
To sign up, visit our donation portal and check "make this donation recurring" before submitting. If you have any questions, contact Development Director Megan Falkenstein at [email protected]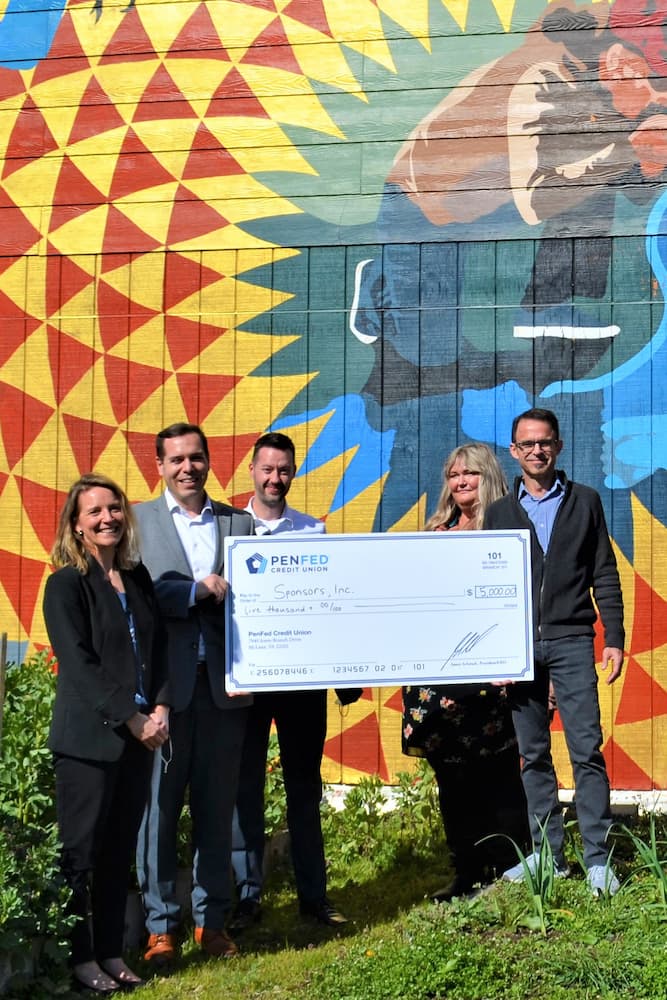 Financial Contributions
Donations can be made by credit or debit card through our secure online portal. Check donations may be dropped off in person or mailed to Roosevelt Crossing. Cash donations are only accepted in person.
338 Highway 99 North, Eugene, OR 97402
Planned Giving
Adding Sponsors as a beneficiary to your will or life insurance policy is a quick and simple way to provide long-term stability to the organization while building a legacy of compassion. 
Click here to learn more.
Stock Donations
With much gratitude, we accept donations of stock. A stock donation can be discussed and arranged with your financial institution. If you have questions please contact Megan Falkenstein via email at [email protected] or by phone at 541-735-6401. She is happy to answer your questions.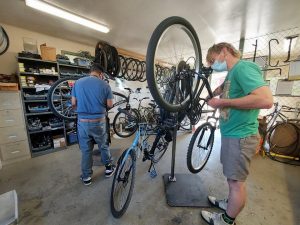 Visit the Bicycle Recyclery
The Sponsors Bicycle Recyclery is a full-service repair and used bike sales shop staffed by program participants and seasoned volunteer bike mechanics. Whether you are shopping for used bikes or seeking bike repair, Sponsors Bicycle Recyclery has you covered! Our certified bike mechanics can get you riding again in no time. Prices are affordable, and proceeds fund bike mechanic certifications, work stipends, and hardship funds.