50th Anniversary Gala
Wow! Thanks to our 437 guests that celebrated with us at Sponsors 50th Anniversary Celebration; Building Toward the Future!
We are so grateful and humbled by the generosity and support of our amazing community. With your impressive support, we raised over $200,000 to ensure folks in our community can continue to have access to life-changing second chances!
Just in Case You Missed Hunter's Powerful Story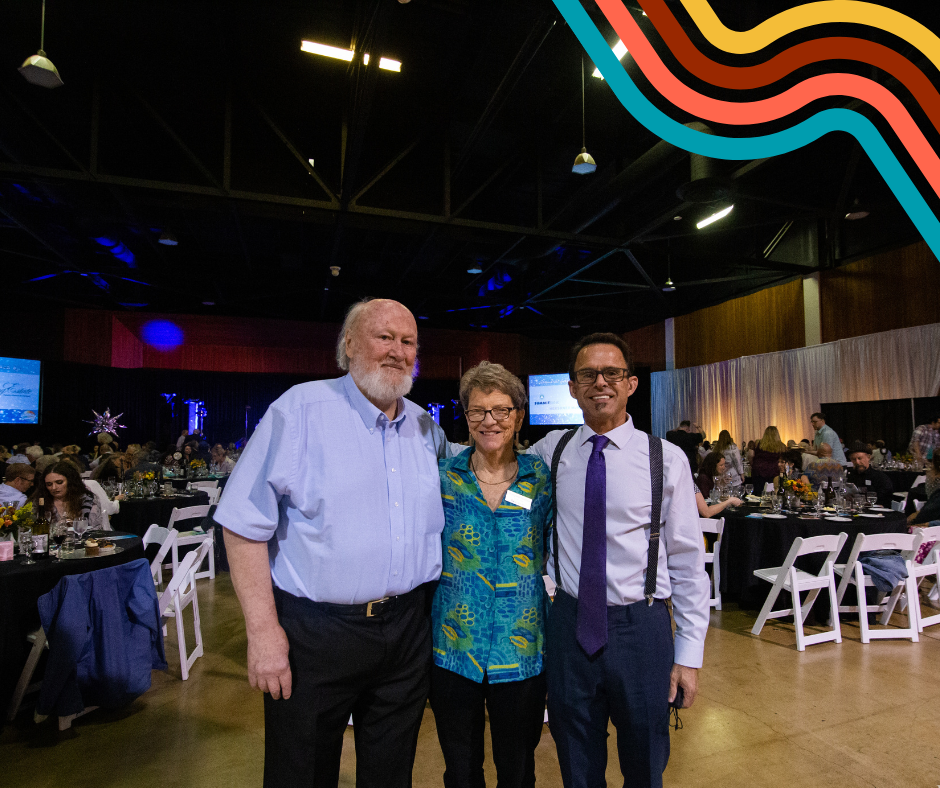 Ron Chase, former Executive Director, Margaret Hallock, former Chair of the Board of Directors and Paul Solomon, Executive Director.
Margaret Hallock was acknowledged for her 15 years of dedicated service to Sponsors Board of Directors, she recently retired from the board.
Thank you to our groovy partners, who make second chances possible!