How You Can Get Involved Today
URGENT: WE NEED WINTER COATS!
We're headed into the winter months and our warehouse is short on cold weather gear. We need hats, gloves, (new) socks, and most importantly, COATS. Especially men's coats. Donate used coats, or purchase new coats to drop off at our warehouse. 
338 Hwy 99N
541-505-5651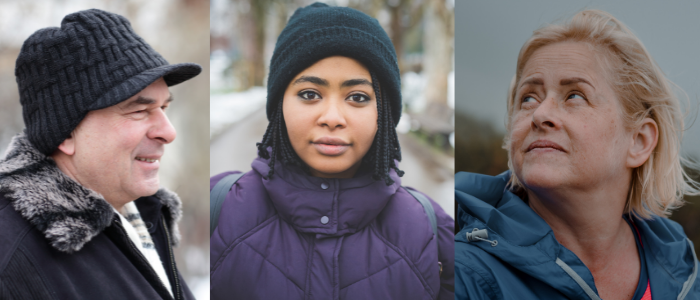 Volunteer with Sponsors
Do you have specific skills and a little time to give? Get in touch and we'll find the right spot for you to volunteer with Sponsors. We are currently looking for community members to join our events committee for Sponsors Transforming Lives Together 2022.
Your Gift Today Transforms Lives Tomorrow
Donations can be made by credit or debit card through our secure online portal. Check donations may be dropped off in person or mailed to Roosevelt Crossing. Cash donations are only accepted in person.
338 Highway 99 North, Eugene, OR 97402
Planned Giving
Adding Sponsors as a beneficiary to your will or life insurance policy is a quick and simple way to provide long-term stability to the organization while building a legacy of compassion. 
Stock Donations
With much gratitude, we accept donations of stock. A stock donation can be discussed and arranged with your financial institution. If you have questions please contact Megan Falkenstein via email at [email protected] or by phone at 541-735-6401. She is happy to answer your questions.